Description
The 315-watt single ended CMH horticultural light is the ideal installation for all of your cultivating applications and can be used as a stand-alone horticultural light or as supplemental lighting. Use with the best Touch Controller or Environment Controller.
Specifications:
Input Voltage(V): 120~240V
Frequency: 50/60hz
Lumen output maintenance rate: ≥95%
Inner Material: 95% reflective aluminum
Matched lamps: single ended ceramic metal halide lamp 315 Watt
Power factor: > 0.95
Lamp Power(W): 315
Features:
1. Super High Frequency, fully compatible with CMH lamps, no flicker, no acoustic resonance(horizontal position).
2. Open circuit protection, Short circuit protection, End of lamp life protection, Hot-start protection, Ignition failure protection.
3. Running 10%-15% than other digital electronic ballasts in the market.
4. High power factor.
5. 3 year no hassle factory warranty.
6. Reflector is made of German Aluminum Materials, 95% reflective, lamp is not included.
7. Random start, 0-9seconds to light the bulbs in case of power surge.
8. With "V" hanger, easy for installment.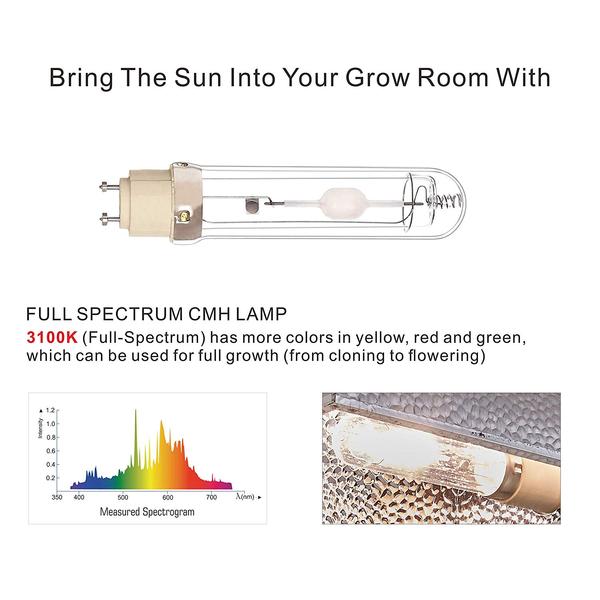 Contact Us