Description
Specifications:
Power: 100W
LED chips: citizen
Driver: MEANWELL/MOSO
Luminous flux: 12000 Lm
Voltage (V): 100~277V AC, 50/60HZ
Color temperature: 3000k, 4000k, 5000k
Beam angle: 90°
Environment Temperature: -40℃~50℃
Features:
1. Use CREE LED chips which are not only extremely powerful but they can produce the best spectrum for your indoor plants.
2. High thermal conductivity aluminium alloy housing, active heat dissipation with fan.
3. 380nm-780nm all useful spectrum design.
4. Modular design, easy maintenance.
5. Equipped with dimming fuction, can adjust suitable lamp power consumption according to different growth environment.
Applications:
Special for greenhouse plants, such as high wire vegetables, leafy vegetables, flowers, herbs and soft fruits etc.
User manual:
1. Indoor and green house use only.
2. Don't touch or move when the light working.
3. Do not use the horticulture COB LED grow light in a dripping water or anywhere where they will get wet, water and electricity can be a dangerous mixture.
4. The working environment for LED grow light is minus 20 to positive 40 Celsius, 45%RH~90%RH.
5. To protect the light,please cut off the power in the thunderstorm weather.
6. Don't block the air inlet and outlet, keep air convection, Don't look at the led grow light directly while it's on.
Suggestions:
1. Clean the dust inside every 6 months to ensure the good heat dissipation and long life time.
2. Don't keep too short distance to the plant canopy to avert leaves bleaching.
3. Highly hang the lamp will weaken the energy and affect the growth cycle of the plants,so the lamp should not be hang too high.
4. While taking care of the plants, please spray the leaves and branches 2-3 times everyday, to ensure the plants do not wrinkle a wither, and have no phenomenon of few fruit, and hard pericarp.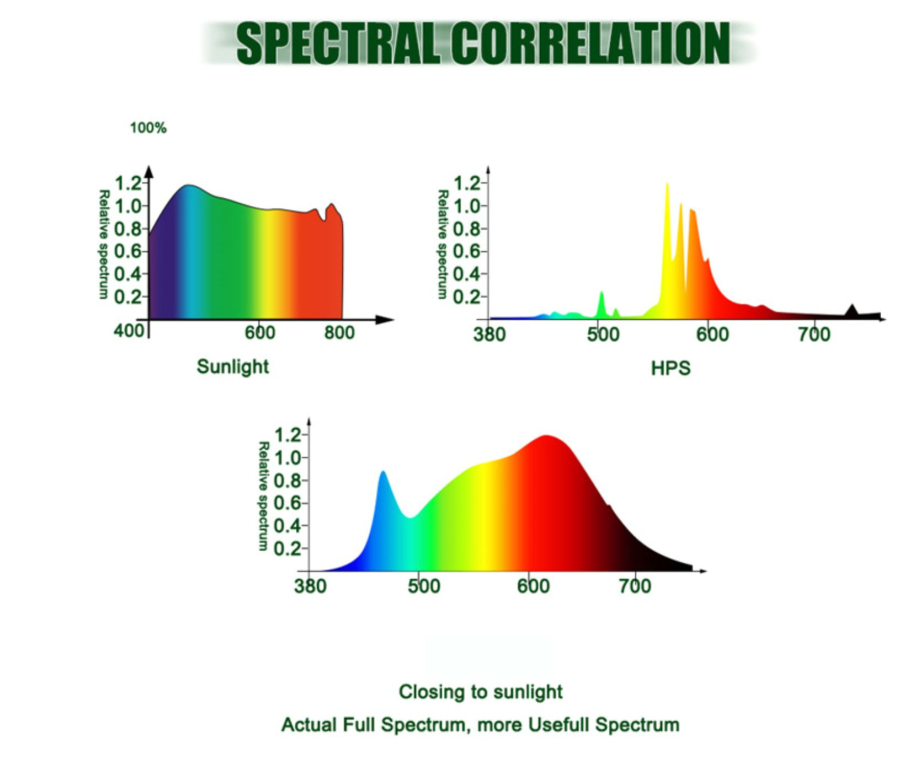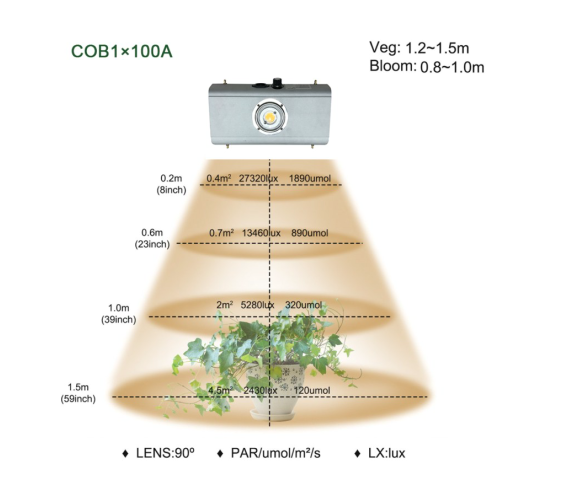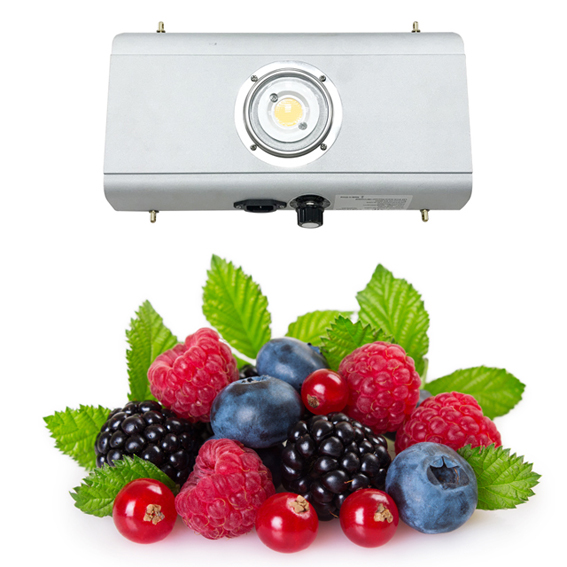 Contact Us